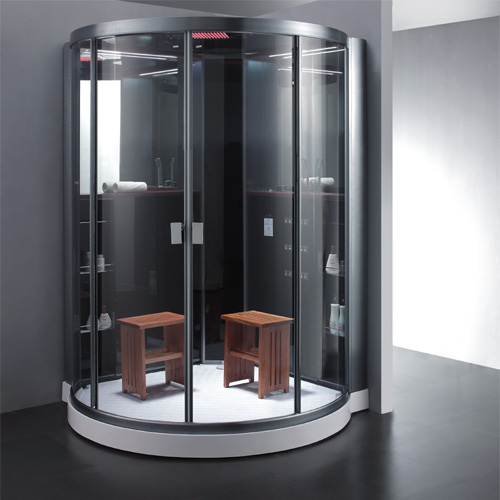 Are you considering a steam shower as part of your bathroom remodeling project? If so, you will want to consider some ways to get a steam shower and experience restorative healing in the comfort of your own home.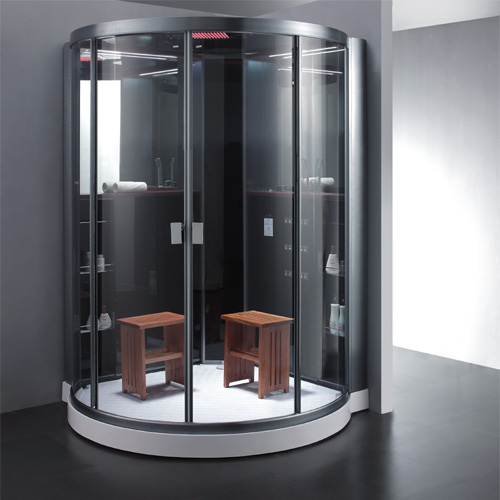 Below are 3 ways to get a steam shower at home:
Update Existing Shower
A huge determining factor when it comes to the cost of a new steam shower is whether homeowners are upgrading an existing shower or installing a brand new one in their home. In some cases, updating an existing shower stall to a steam shower may be more expensive, because there are so many changes and additions that need to be made. Just some of the factors that need to be considered when upgrading to a steam shower in a bathroom remodel include:
Ceiling: Has to be sloped to prevent dripping condensation
Wood Sealant: All visible wood needs to be protected
Waterproof Membrane: Needs to be installed on all backer board in the bathroom
Fixtures: Need to be sealed to prevent water or humidity damage
Generator: Needs to be installed within 25 feet of the shower stall
Seals: Existing shower stalls need to upgrade their seals to keep steam inside Source: Improvenet
Built-In Steam Showers
A built-in steam room allows you some flexibility in that you can design it specifically to accommodate the locations of the plumbing and electrical hookups and the placement of the steam generator.
Much the same as a converted shower stall, any built-in steam shower should be made from materials that will stand up to the moisture and the slipperiness that comes with it. Flooring materials should have enough grip to minimize any chance for slipping. Slips not only risk injury due to falls but they also risk possible contact with the steam shower head(s) that can cause burns.
If you're considering a built-in unit it's a good idea to consult the right professionals to help with the job. That way you'll be sure you've convered all the bases from using the right materials to including the correct components. Source: Home-Style-Choices
Modular Steam Shower Units
The quickest and easiest way to get a new steam shower is to install a modular unit. Typically priced from $3,000 to $5,000, prefabricated all-in-one modular steam shower units have integral doors, molded seats, steam dispensers, multiple showerheads, and more. In one of these, you can enjoy either a steam bath or a regular shower—and some units even have whirlpool bathtubs at the base.
Basic models are sized and configured to fit the space of a conventional bathtub/shower unit—as a result, replacing an existing tub can be done without excessive reconstruction. Most are designed for easy installation and hookup to plumbing. Source: HomeTips
After hectic office hours or working out at the gym, nothing can give you a better feeling than a great steam shower. For more information, contact us now or email us here.
Contact:
Eago Parts
Phone: Toll Free 1-888-556-1912
Calgary, Alberta
Email: info@eagoparts.com