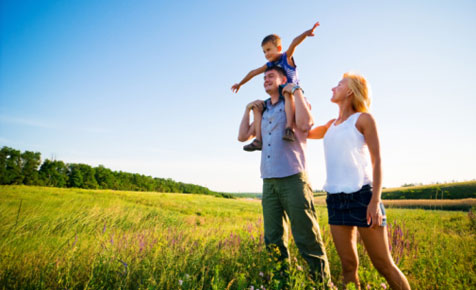 With the Holiday season just around the corner, it can be difficult to stay fit for the holidays when you want to bake with the grand kids or attend your friend's annual Friends giving dinner.
The good news is that media's claim that people tend to gain 5 pounds around the holidays isn't true. The average weight gain is actually 1 pound, according to the US National Library of Medicine.
Your Health Mate family understands the importance of enjoying the holidays and maintaining a healthy mind and body. Whether it's 1 pound or 5, we know the importance of maintaining your health and fitness routine, all year round.
Our top 5 natural tips to stay fit for the holidays!
1. Embrace the staycation
If you find yourself indoors to keep out the cold or you can't bring yourself to drive to the gym, there are still ways you can keep moving! YouTube offers numerous fitness videos for free, such as Yoga With Adrienne. There are even apps that give you structured workouts like Nike Training Club and you can track your performance on the go or in the comfort of your own home.
2. Hydrate!
You'll hear it over and over but hydration is essential to optimum health. According to the Institute of Medicine, about 75% of the American population suffer from chronic dehydration. So remember to get your daily dose of water and stay rejuvenated!
3. Fun holiday activities
Sign up for a fun holiday activity like the local turkey trot to stay motivated throughout the holiday season. Invite some family along and inspire each other on your wellness journeys!
4. Make holiday errands a workout
Have a long list of shopping or errands to get through this season? Go to your local outlet or shopping mall and slip on your comfy workout shoes. There's nothing better than keeping your body fit and finishing your to do list at the same time.
5. Infrared sauna heat therapy
Paired with a healthy diet and exercise routine, infrared heat will increase detoxification and burn anywhere from 400-600 calories in just one 30 minute session. With a warm and relaxing infrared sauna session, you'll gain a positive mood and help burn some extra weight lingering from holiday treats. View our infrared heat saunas to see which Sauna is meant for you!
We hope these natural tips will guide you on your health and fitness journey this holiday season and savor the special moments (and treats) that the holidays have to offer.
Here at EagoParts we aspire to come along side you and help you reach your fitness and wellness goals with rejuvenating infrared sauna heat therapy.
Contributed by: Aaron Gruenke foremost sauna expert and author.