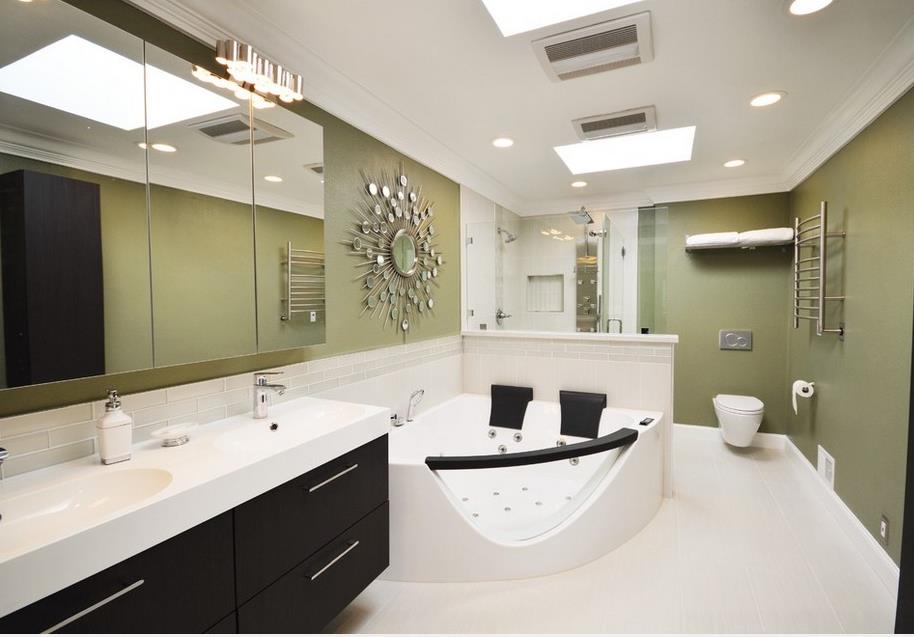 If you had an endless surplus of options, what bathroom accessories would you choose to accentuate and complete your bathroom? We are looking to add some new, trendy products to our current database, and we need your help to find out what types of products you like best.  Of course every bathroom has to have the basics: you're always going to need things like a toilet, bathtub, shower, sinks, and/or vanity in your bathroom. These household icons are what make a bathroom a bathroom, and you wouldn't be quite comfortable or at ease without them. However, there are other bathroom accessories that can add to the décor, create a sense of luxury and sophistication, and ultimately make your bathroom experience more comfortable and accessible.
When it comes to bathroom décor and bathroom accessories, there are a number of possible options for your bathroom, and it's all a matter of what fits your personal preference and what you think is going to make your bathroom experience easier and more convenient.
Here are a few ideas that we've been considering adding to our collection. Let us know what you think, and if you find these items boring, let us know what you'd like to see!
Dual Rug-Shower Curtain Set
Do you have a somewhat plain bathroom, and you want a few decorative pieces to liven it up a bit? What if you could choose from an assortment of colors and designs to ensure that your bathroom décor matches your standing bathroom colors to a T?
Photo Credit: icanhasgif.com
Towel Bar Set
For those bathrooms that are being completely renovated or that are being built from scratch in new homes, an absolute necessity can often be as simple as a towel bar set. Ever use a bathroom where the hand towel or bath towel were situated in the most awkward positions? Well, now's your chance to strategically place these hooks, rings and bars in the perfect spaces.
Photo Credit: houzz.com
Towel Set
What good are towel racks without towels? Nothing is worse than having the Eago Partsroom with ugly towels that stand out like a sore thumb. If you've put in a lot of work and effort for your bathroom, you want towels that add to the décor, and preferably, spare towels, which can be used for guests or simply so that laundry doesn't have to be done every other day.
Photo Credit: groupon.com
Over-the-Toilet Cabinets
With small bathrooms or bathrooms in which space is limited, any possibility for additional space is essential. One easy and relatively cheap way to create more space in your bathroom is with over-the-toilet cabinets. These cabinets simply need to be put together, and they're ready to go.
Photo Credit: wayfair.com
Shower Soap Dispenser
Have you ever dealt with multiple bottles that barely fit in your shower and just take up valuable room? What about those nasty water and mold residues that build up over time when you've had the same bottle sitting in the same space in your shower for too long? Well a perfect solution to this problem may just be a trio soap dispenser for your shower. Just dump your shampoo, conditioner, and shower gel into this dispenser and never struggle to get the last few drops of your bottle out again. The suction cupped backing gets this machine up and out of your way, freeing up the limited shower space, and allowing you to stick it to any part of the shower wall that works best.
Photo Credit: pinterest.com
Contributed by: EagoParts.com