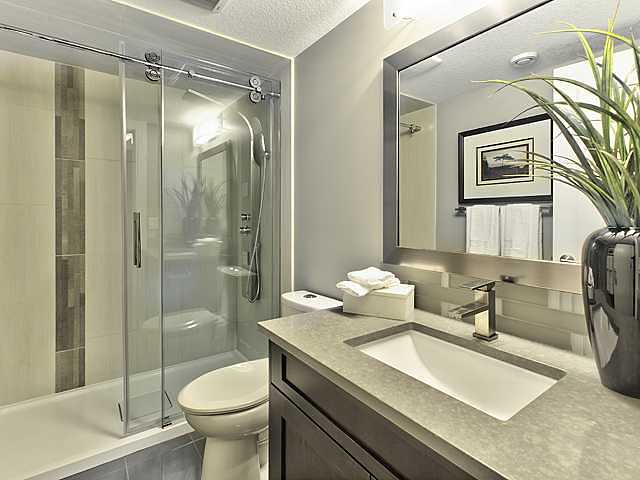 Luxury is about more than just style; it's also about value. After all, many of the most luxurious materials on the planet–diamonds, gold and marble–are also extremely durable and timeless.
Because consumers are looking at their homes in new ways–often refocusing on a longer-term commitment—an increasing number are planning spaces that will continue to deliver luxury and style many years down the road. For the bathroom, that means spa-worthy products and features that add comfort, beauty and cutting-edge functionality.
The spa bath at home
Today's bathing experiences run the gamut from extra-deep soaking tubs to Hydro-massage baths, which allow you to fully immerse yourself in gently massaging bubbles. In fact, many of the bathing technologies, from whirlpool jets to chroma-therapy lights, have made their way from destination spas into the home bath. Experiences such as the built in sound systems in EAGO™ Bathtubs , which sends, sound-waves through the water, offer what may be the ultimate in deep relaxation.
Luxury-seeking home owners who prefer showers to baths can opt for showers in a variety of configurations that combine a series of shower heads and body sprays mounted on the walls and ceiling. There is even the option for electronic controls, allowing the user to pre-set body massage sprays, temperature, music, steam and water use. The result is a highly personalized therapeutic experience and a relaxing break from the mental and physical stresses of the day.
The look of luxury
Savvy home owners should study the bathrooms in high-end hotels for inspiration on available products and features. Elegant vessels sinks and upholstered chaise lounges, stylish wood vanities, and elegant lighting are just some of the design choices inspired by hotel bathrooms.
It's important to consider materials and finishes that enhance the overall look of your space, while providing lifetime value. Combine natural stone, gold finishes, honed surfaces and hand crafted tiles to create stunning visuals with durable appeal. Glass is also growing in popularity–for sinks, floors, counters and toilet enclosures–it's a sleek and eye-catching alternative to traditional materials.
"People are looking for different textures in their bathrooms," says Suzanne Maviano of Designed Interiors, Riverside, IL. "They're using unusual combinations of stone and tile – and they're using them as an art form. Today, [home owners] are making their bathroom as nice a living space as the rest of their home – if not better."
People are looking at their homes in new ways, often refocusing on a longer-term commitment. 
Sound and vision
Waterproof controls and speakers bring your personal playlist directly into the shower, putting the days of listening to radio music in the shower firmly in the past.
Elements from home theater systems are making it into the bathroom. "I recently installed a flat-screen TV in a mirror above the vanity," said Maviano. "When the TV is off, it looks like a regular mirror. But when you turn it on, the image shows through and you can watch TV. It's really, really beautiful."
Wireless connectivity has taken this enhancement a step further, allowing you to safely enjoy movies, music, web browsing and more while you relax in your bath.
Adding little luxuries to the bathroom, whether high-tech or purely aesthetic, can make a huge difference in terms of your experience. Consider what it is you want most for your bathroom and shift your priorities accordingly. For example, if the floor of your existing bath is in decent shape, maybe you'll opt to spend more on a bidet-function toilet seat or towel warmer rather than new tile.
With smart planning and time spent exploring your options, you'll achieve your personal vision for a luxurious bath with a plan that will satisfy you for the long term.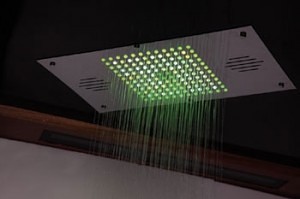 Submitted by www.EagoParts.com